Free Recycling Quotes has been a leader in the Electronic Recycling Industry since 2005. We provide a zero waste solution to our customers. Saving the environment is our business priority. We help divert millions of pounds of materials annually from the nations landfills by performing material recovery and recycling tasks. Our special designed process empowers us to achieve 100% recycling rate. Our downstream processors must be an EPA, ISO 14001, ISO 9001, R2, NAID, and e-Steward certified Electronic Waste Recycler. Free Recycling Quotes recycles all types of electronics including computers, laptops, cell phones, printers, monitors, and TVs.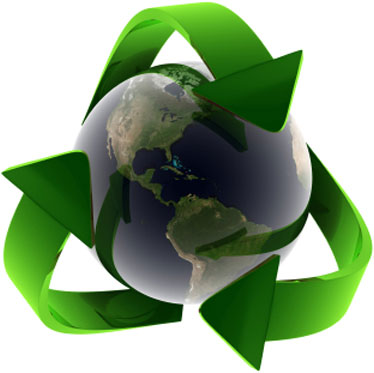 Leading Electronic Recycling Since 2005
Free Recycling Quotes has been a leader in the Electronic Recycling Industry since 2005. Our goal is to provide a zero waste solution to our customers. Free Recycling Quotes recycles computers and other electronic products helping our customers meet all state and federal regulations. Free Recycling Quotes diverts millions of pounds of electronic waste from landfills.
Services
Services provided include logistics, customized asset recovery, destruction services, and electronic waste recycling. Customers range from OEM Manufacturers of electronics, members of the fortune 500, Government Agencies, to Individuals. Free Recycling Quotes has over 1,000 customers.
Overview
Free Recycling Quotes provides expertise in compliance, financial strength, and experience to enhance your company's electronic recycling programs. Free Recycling Quotes provides timely pick-up, fast payment, and competitive pricing with a one stop solution for your Electronic Waste needs.
Order Tracking
Web-Based System for Real-Time Tracking
Real-Time Shipment Status Tracking Including:

Requested Pick Up Time
Scheduled Pick Up Time
Actual Pick Up Time
Arrive Warehouse Time
Receive Completed Time
Reporting and Certificate of Destruction
Customized Report per Customer Request
Customer Tracking and Reporting as well as Certificate of Recycling
Environmental Health and Safety
Waste Reduction Program
Energy Saving Facility
Employment Safety and Training
MAXIMIZING VALUE AND MINIMIZE RISK

Every year, millions of businesses retire their IT equipment. Analysts expect almost 120 million PCs to be replaced in 2011. With the increasing attention Electronic Waste Recycling receives from and in accordance with state and federal laws, efficiently managing IT assets that are retired from your organization should be a critical part of your overall IT strategy.

STORAGE COST
However, according to statistics, 75% of PCs ever sold are never recycled. They are stored in the warehouses, the garages, or even the closets. Why should asset owners incur costs to store old equipment when they could recycle it and use the proceeds to help finance new systems?
SAVINGS
Free Recycling Quotes 's Customizable Assets Recovery Service (CARS) is tailored to help organizations in all sizes to create savings when dealing with their retired IT equipment in three major areas: storage costs, avoiding recoverable value decline, and ultimately avoiding the disposal costs for those items, which are never remarketed.
ESTABLISHED REMARKETING NETWORK
With an established remarketing network for reselling IT equipment with residual values, Free Recycling Quotes can maximize your return on marketable hardware, manage your costs for disposal of assets, and help minimize the risk associated with equipment disposal and compliance with environmental regulations.
All of our downstream partners use